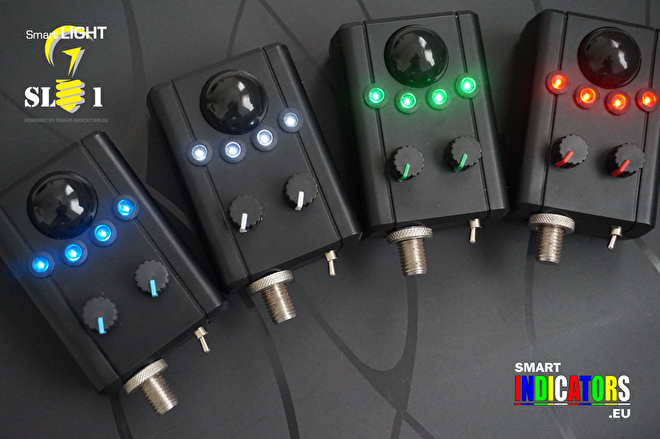 What is the SMART-LIGHT 1 (SL-1)?
This SMART-LIGHT has a Passive Infra Red (PIR) detection system. This is an electronic sensor that measures infrared (IR) light radiating from objects in its field of view. It can detect movement of people, animals, or other objects. It can be used for personal protection and to protect your fishing tackle. In case movement is detected, this light will go on.
Features:
Microprocessor controlled
Bankstick connectivity
Mode 1: always ON
Mode 2: IR detection
Adjustable sensitivity
Adjustable LED light sensitivity
Adjustable LED light duration
Magnetic connectivity (backplate included)
Operates on 2 x AA batteries (included)
Operating > 100Hrs
White and Green LED options
What can the SL-1 do for you?
Mode 1 : Always ON
In this mode the SL-1 is alway's on. Use it as a normal Bivvy Light, for reading or background lighting.
Mode 2 : PIR Mode
In this mode the SL-1 automatically switches on when motion has been detected by the PIR Sensor. The Light automatically switch off after an adjustable delay.